This product has been discontinued
Xacara SM™

WEB PIN
516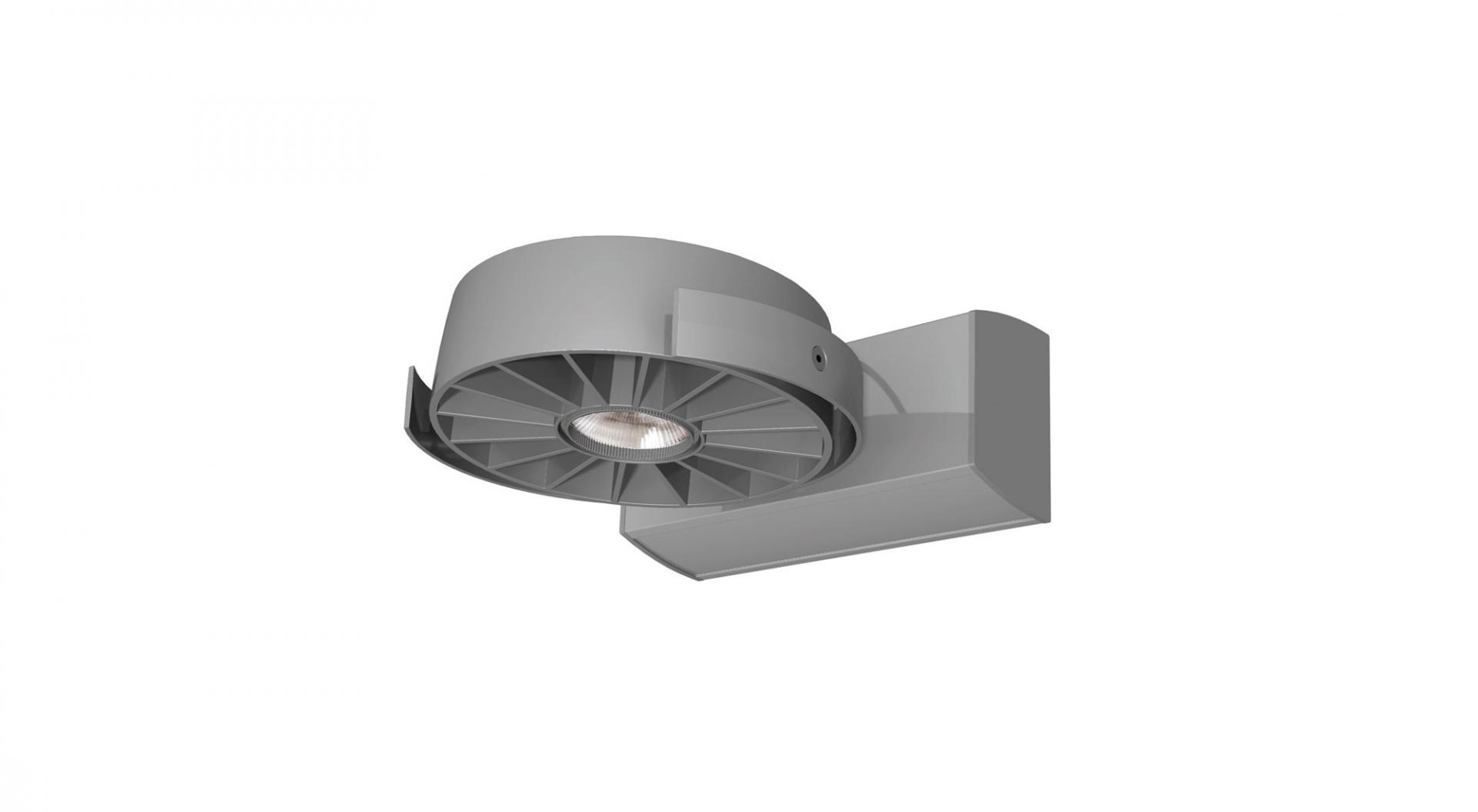 General Specification
Body and trim: Steel and aluminium (extruded).
Array housings: Die cast aluminium.
Gimbal: Fully articulating on two axes.
Reflectors: Medium and wide beam. Highly reflective, specular finish, vacuum plated.
Protective lens: Clear glass.
Mounting: Mounts directly over a 2"x3" switch box (by others).
Orientation: Ceiling or wall. May be inverted.
Visible cable: Silver.
Finish: Powder coated, as specified.
Drivers: HPF electronic for 120-277V (EU-240V). 0-10V dimming.
L70 @25oC (77oF): > 60,000 hrs.
Delivered Lumens: Delivered lumens & LPW based on 3000K (min 80 CRI). 
Mounting & Optics

Wall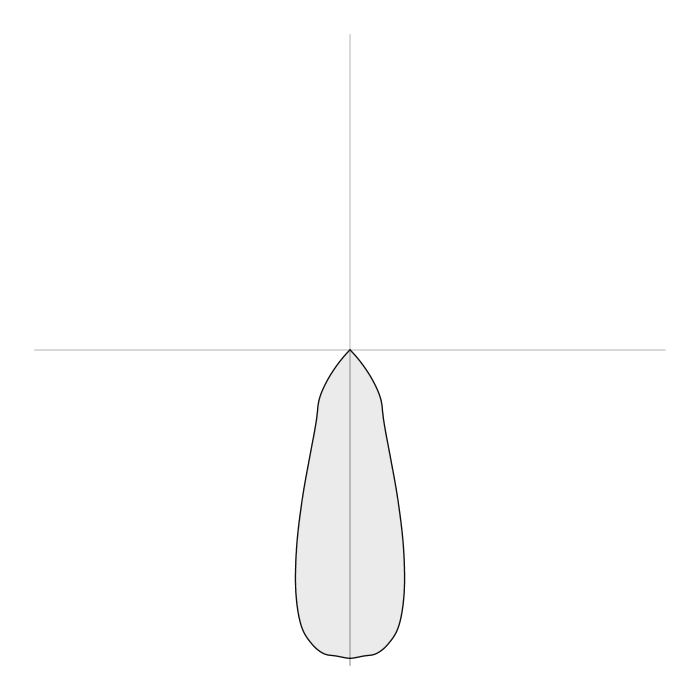 50 2210-26W-ME-36 DEG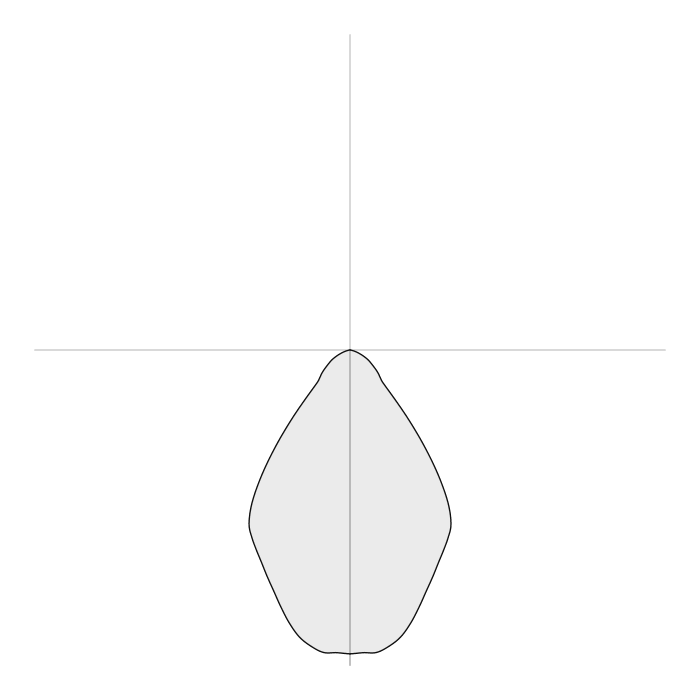 50 2210-26W-XW-70 DEG
How to order
| Code | Power (LED) | Delivered lms | LPW |
| --- | --- | --- | --- |
| 50 2210 | 1 x 26W (Type A) | 1 x 2085 | 80 |
| 50 2215 | 1 x 26W (Type B) | 1 x 2085 | 80 |
| 50 2220 | 2 x 26W | 2 x 2085 | 80 |
| 50 2230 | 3 x 26W | 3 x 2085 | 80 |
| 50 2240 | 4 x 26W | 4 x 2085 | 80 |
| | |
| --- | --- |
| 30A | 3000K (min 80 CRI) |
| 30B | 3000K (min 90 CRI) |
| 35A | 3500K (min 80 CRI) |
| 35B | 3500K (min 90 CRI) |
| 40A | 4000K (min 80 CRI) |
| 40B | 4000K (min 90 CRI) |
| | |
| --- | --- |
| ME | Medium 36° |
| XW | Extra wide 70° |
| | |
| --- | --- |
| BL | Black |
| MS | Silver Metallic |
| WH | White |
Example Code
502210/30A/ME/BL
Dimensional Diagrams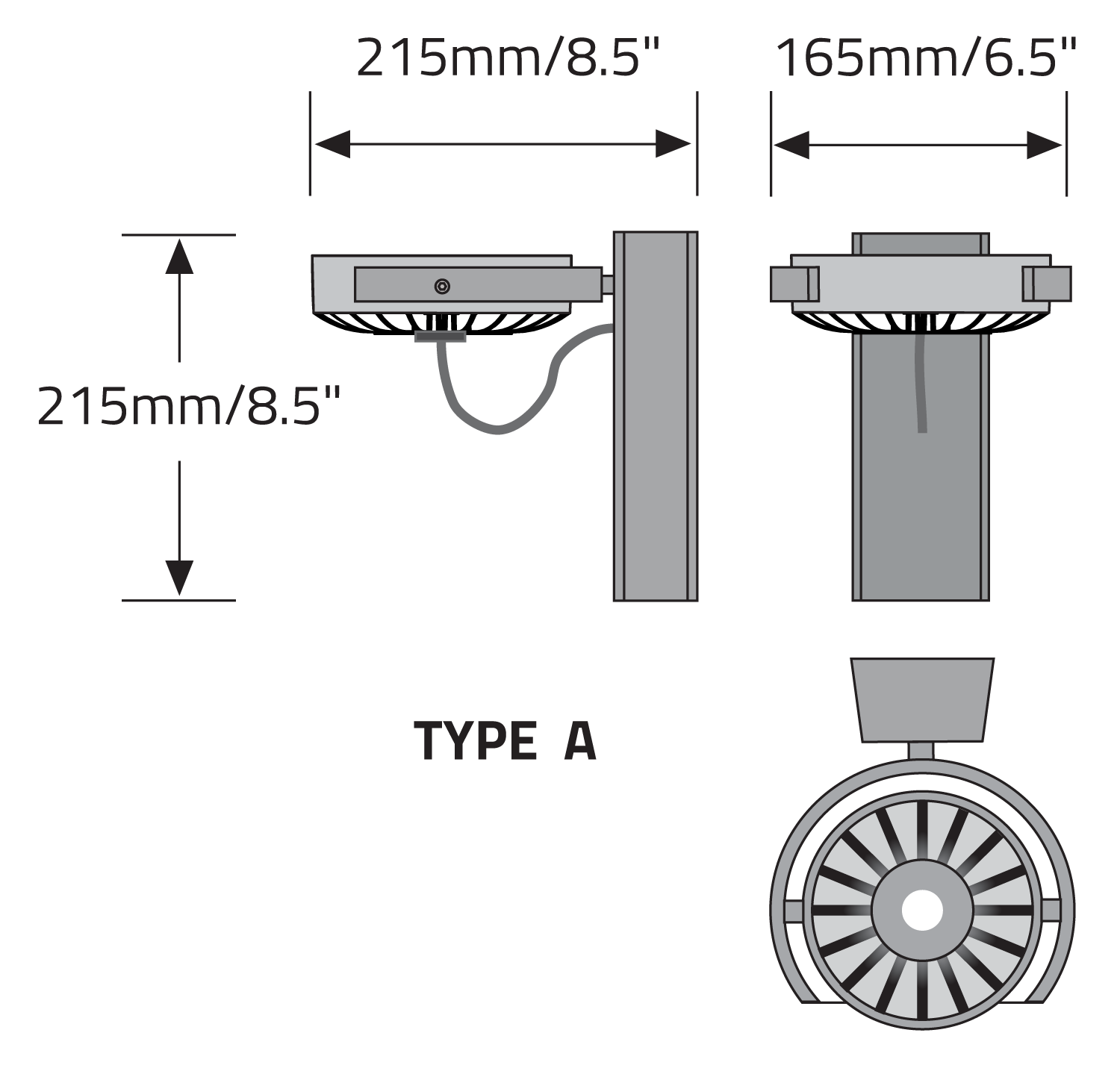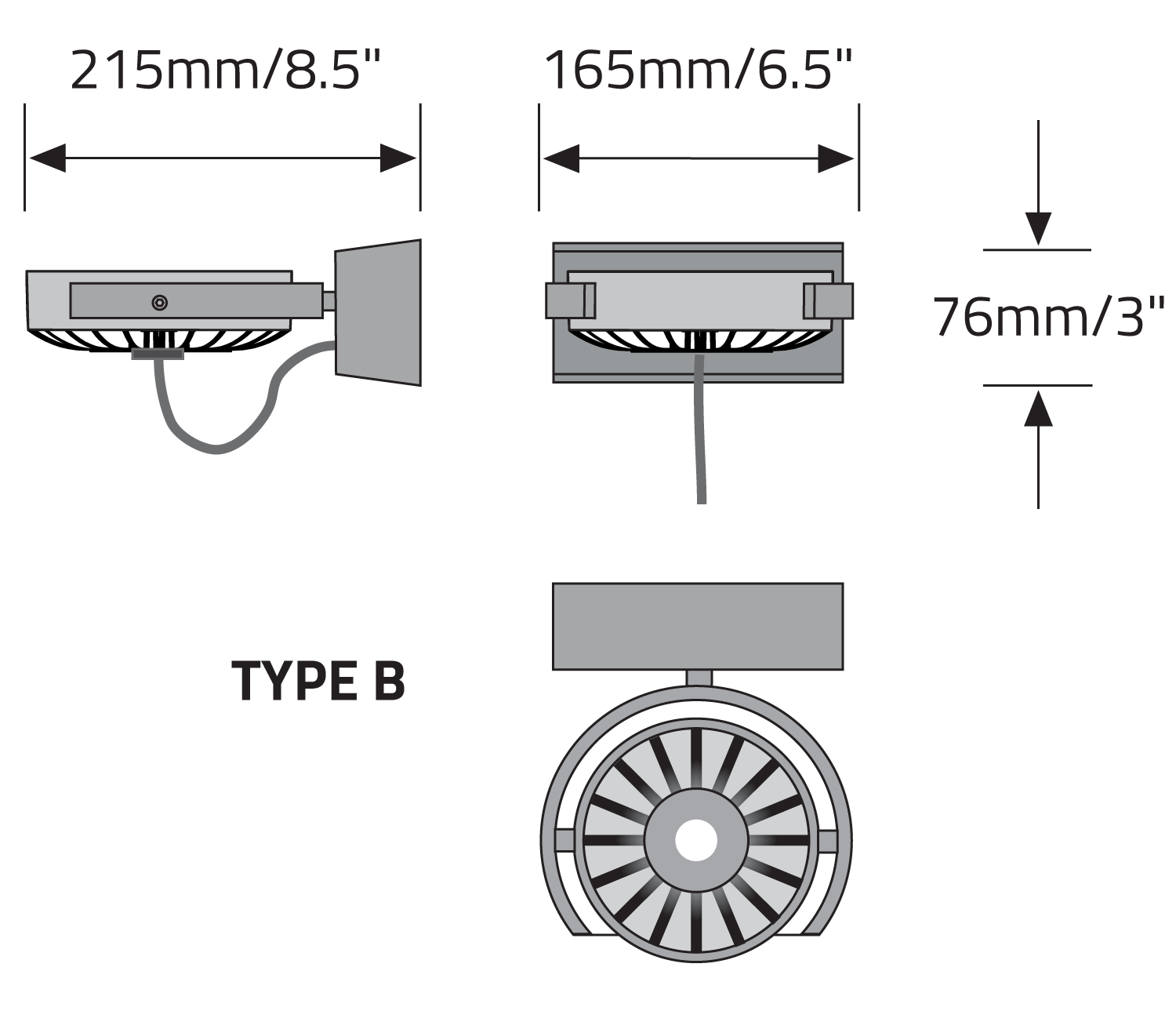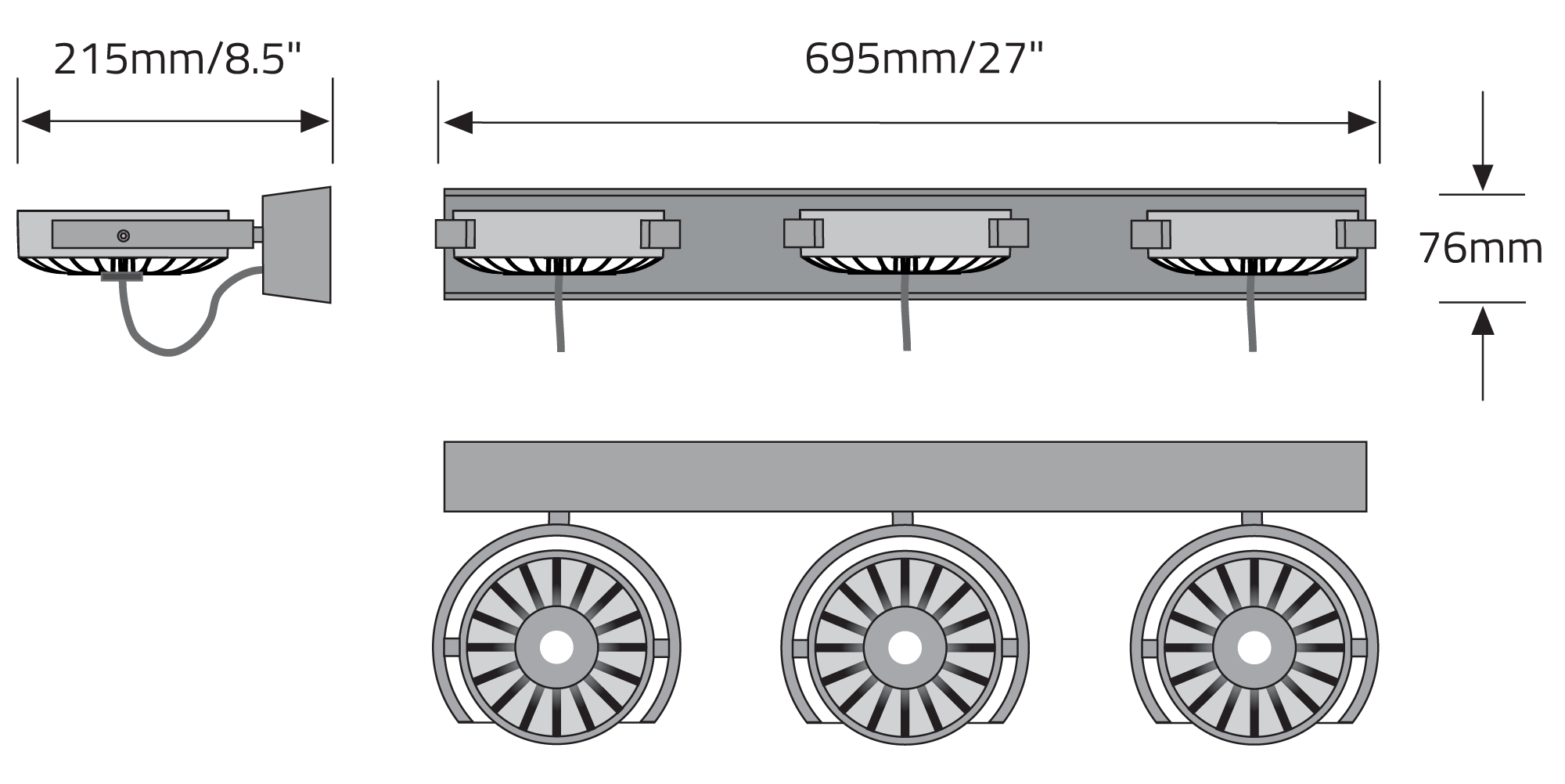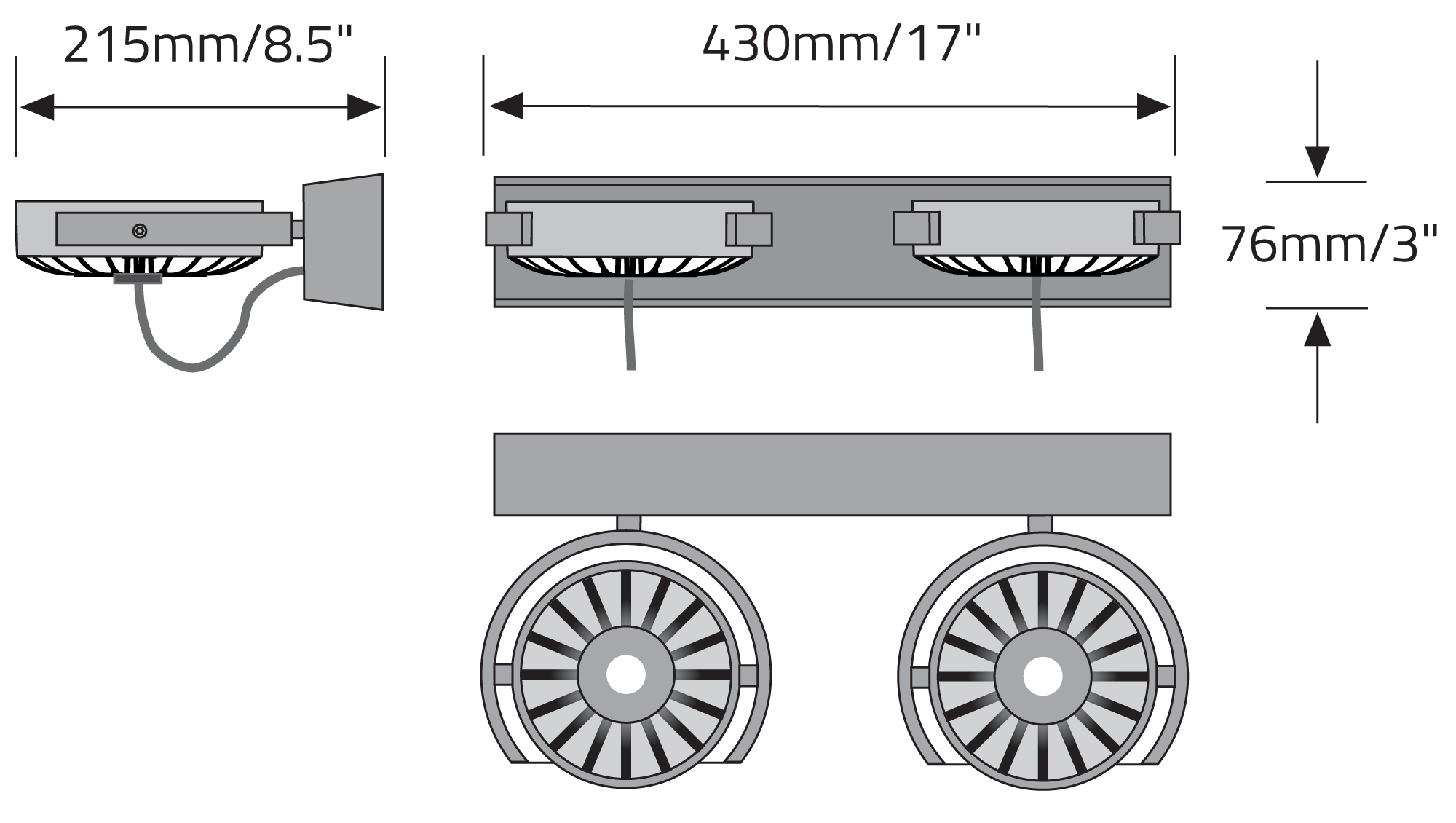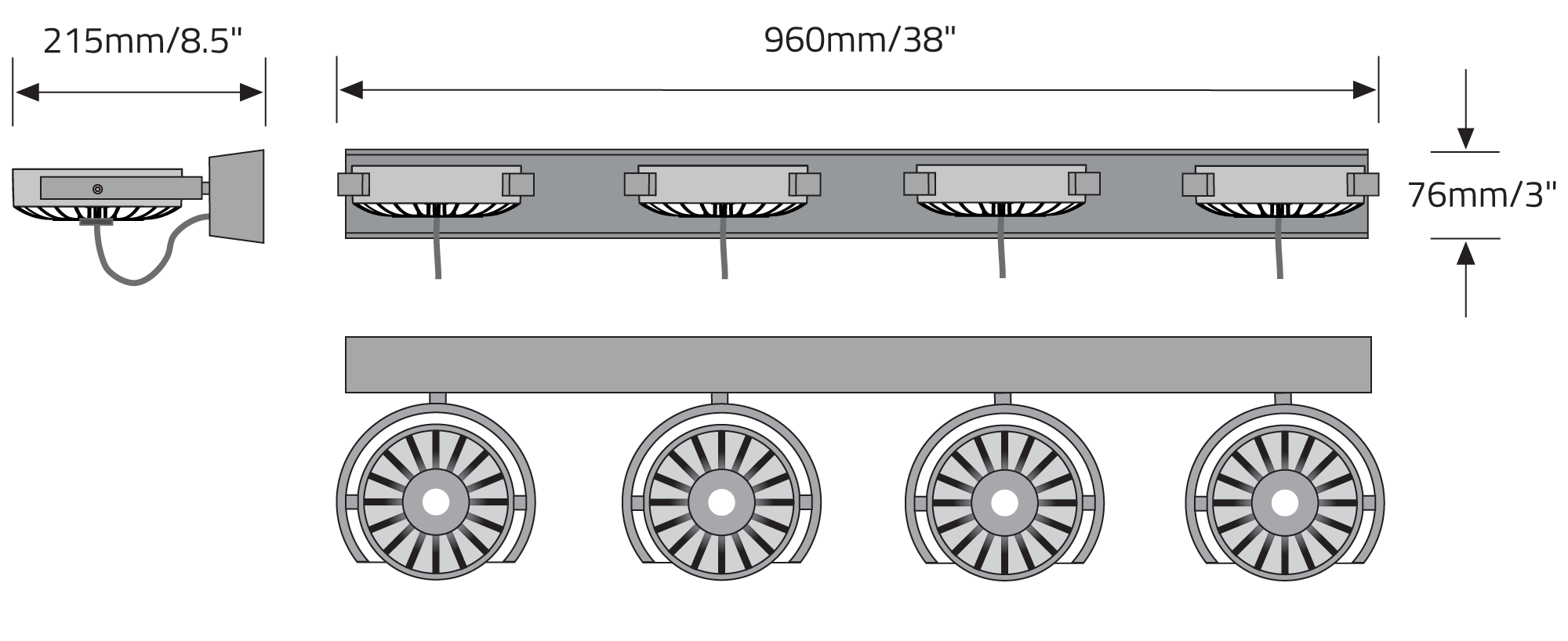 Approvals